AG-1 Series Gem Microscope has high definition and high resolution rate of solid image, the structure of Trinocular viewing body provides special interface. Magnification range: zoom magnification 7×~45×, working distance: 95mm, super wide-field eyepiece 10×/23mm, adjustable interpupillary range: 55~75mm.
The connection method of lamp tube is easy to adjust the angle of illumination. Focusing range: 125mm, it can observe for different size gem and sample. The character of steel clamp is moderate to hold hard、conveniently. Due to it can reduce to cover the beam of gem haunch, so that you can observe entirely. The both sides of working stage have fixing holes of gem clamp, therefore, it can adjust the high and angle of observation spot and operate more conveniently & comfortably. The illumination equipment is very reasonably. Accessories will be supplied steel and flat gem clamp, which can be selected by user. You can observe well the crystal character of inside and outside of Gem structure when you use the polarizer. It can be satisfy for different requirements.
Supply different magnification of Assistant Objectives、Eyepiece, Assistant Objectives0.75×: working distance 105mm; Assistant Objectives1.5×: working distance 47mm; Assistant Objectives2×: working distance 33mm.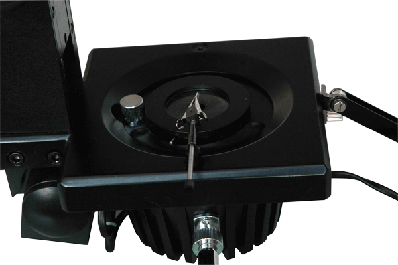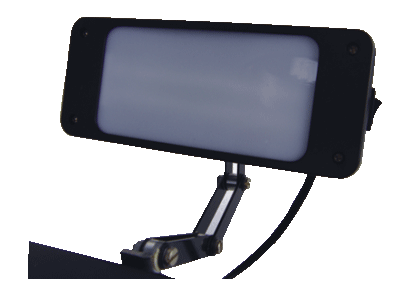 Bright/dark field illumination
Bright、Dark viewing field Illumination, which provides two different illumination method. Light aperture: 41mm~2mm changeable diaphragm, it can adjust the beam of illumination. Its transform is more convenient between bright and dark viewing field.
Gem lamp
You can choose 8W daylight fluorescent lamp(6000)K as gem lamp, which accords with the illumination requirement of diamond lamp.