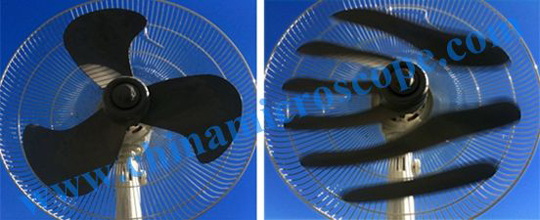 Global shutter technology:
The global shutter solves the distortion problem caused by the unsynchronized exposure of the pixel of the moving object, tracking and capturing the dynamic samples more precisely.
For example: with "real-time image stitching" technology offered by MIC TECH, customers can capture better image of the moving target.
Real time depth of filed stitching technology
Generally, the microscope only focuses on the shallow depth of field. In order to obtain a larger depth of field image, it is necessary to have multiple static images at different focal points been post-processed, which is difficult and cumbersome to operate.
But MIC TECH Mosaic 2.0 revolutionized software offers "real-time depth of field stitching technology " by turning only the focus ring, then you can get a perfect picture with large depth of field. No need post-processing, no need to wait more time.
Product Model
MIChrome 5 Pro
MIChrome 20
MIChrome 6
Shutter Mode
Global
Rolling
Rolling
Sensor Model
IMX264LQR-C
IMX183CQJ-J
IMX178LQJ-C
Sensor Type
CMOS
CMOS
CMOS
Sensor Size
2/3″
1″
1/1.8″
Color/Mono
Color
Color
Color
Pixel Size
3.45×3.45(μm)
2.4×2.4(μm)
2.4×2.4(μm)
Resolution
2448 (H ) x2048 (V )
5496(H)x3672(V)
3072(H)x2048(V)
Frame Rate
35fps@5MP
15fps@20MP
40fps@6MP
Exposure Settings
Support auto/manual exposure, exposure time: 0.13ms-15s
Other Settings
Auto:color scale, white balance
Manual: gain, noise reduction, gamma, flat field correction
Color Temperature
2000-15000K
Picture Format
JPG/PNG/TIFF
Data Interface
USB3.0
Optical Interface
Standard C Mount
Multiple Cameras
Supports 4 Cameras Simultaneously
PC Operating
Software: Mosaic V 2.0 System : Windows/Linux/Mac
PC Configuration
CPU: Intel Core i5 or better(Quad or more Core),

RAM: 8G or more, OS: Windows 7/8/10 64bit

Size & Weight
Size: 68x68x46mm Weight: 330g